Believe it or not, Kids, there was a time before smart phones
By Joe Bouchard
Published: 08/19/2019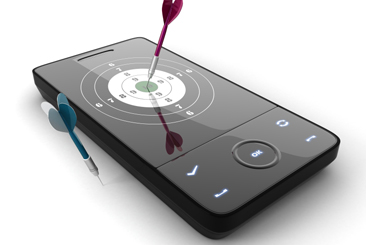 This is a series of new icebreakers from Joe Bouchard, a retired 25 year corrections veteran and corrections writer. He wrote these icebreakers for the International Association of Corrections Training Personnel (IACTP). These are a part of over 200 icebreakers Bouchard has written for IACTP since 2007. To learn more about IACTP, please visit www.iactp.org.

Believe it or not, we can learn a lot about a time period when watching television shows from the past. My preferred genre is the well-written, fast punchline situation comedy, or sitcom.

Is a sitcom reality? Certainly not! I realize that not all problems are solved in 22 minutes.

Also, technology that we have in the present time, if it were available then, would nullify many stories. And that is how the icebreaker starts:
Introduce the premise. Just like in any sitcom, there is a situation that is the key to the show. Here, the facilitator can state that in the mid 1980's cell phones were few and far between, dumb as a brick and just as big and heavy. By 1992, many Americans has what would now be considered primitive mobile phones. As the second decade of the millennium concludes, we see great utility and the world at one's fingertips as long as there is service available. Also, we can take for granted simple apps in our phones like a flashlight, camera, and voice recorder.
Play a clip or two of the beginning parts of a sitcom.
Tell participants to make notes about how the story would be different with current technology. For example, "Cousin Larry would never have been locked out of the apartment overnight if he could use his cell phone to contact someone to let him in.
This is a great exercise to use to introduce a module on technology in corrections.
Some may watch old sitcoms on streaming devices. Fewer still do so on cable television. Even less do so on a collected recording. (Does anyone remember DVDs?) Whatever your medium, it is a good analytical exercise to superimpose today's technology on yesterday's stories.

Joe Bouchard is a retired corrections veteran and writer with 25 years of experience. At the time of his retirement, he was employed as a librarian by the Michigan Department of Corrections and was collaborator with The International Association of Correctional Training Personnel (IACTP). He is also the author of "IACTP's Corrections Icebreakers: The Bouchard 101, 2014" and "Operation Icebreakers: Shooting for Excellence" among others. The installments in this series include his opinions. While some material is influenced by other works, all of the icebreakers have been developed by Joe Bouchard.
---