Five resolutions for a New Year's corrections tune up
By Joe Bouchard
Published: 01/06/2020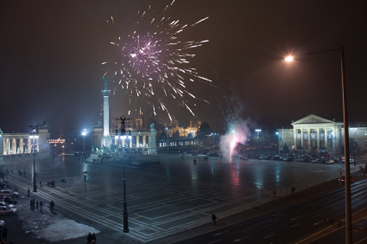 Could I be healthier?

Am I nice enough to others?

Am I doing the right thing with my money?

As a new year dawns, many of us take stock of ourselves. We ask many questions. And this is increased as a new decade begins. Maybe the mystique of a year that ends in zero gives us an exciting opportunity to look back and also look forward.

This is an opportunity for corrections staff, a large group of people working in a high-stress occupation. I believe that corrections staff need to be able to self-assess on vocational matters. After all, an honest awareness of oneself might lead to more success on the job. That paves the way to an efficiency that ultimately improves safety for the public.

It all starts with the individual. Below are five resolutions that might help make a safer year in which the corrections professional is more vested in their chosen career.
Take care of yourself – Use healthy mechanisms to alleviate stress from the job. You might engage in a good work out, attend yoga sessions, or drop some less-than-healthy items from your diet. Shed or mitigate poor habits such as alcohol consumption or poor nutrition.
Learn new things – Get the most out of training. Read a variety of corrections literature. Find a new non-corrections hobby to keep you engaged off the clock.
Communicate – Be clear with prisoners. Let them know your professionalism and consistency by how you operate. Improve how you share important observations with staff in order to augment safety.
Remember the fundamentals of corrections – Keep an eye out for contraband. Enforce the rules. Maintain a logical search routine. Review important policies and procedures.
Remember the mission statement - This is the small-scale roadmap for an agency. Work for the safety of staff prisoners and the public This is the altruistic reason that we come to work.
Perhaps you have other resolutions in mind. Whatever they may be, a commitment to these can test your resolve and improve your work life. Some might think that the circumstances of the job are too daunting. Yet, every day, thousands of corrections professionals mount a campaign against seemingly insurmountable odds in order to keep the public safe. Again, it starts with the individual.

I acknowledge that this may be too optimistic for the tastes of some. However, I subscribe to the idea of positive realism. (Those who know me from corrections understand that I worked for 25 years in a maximum correctional facility. So, this is not simple positive realism from a detached party. Rather, this is from someone who has experienced the peaks and valleys of corrections for a quarter of a decade.) One can have a bright outlook, but still acknowledge the inherent challenges of circumstances.

With all sincerity, I wish all corrections professionals a great new decade.

Joe Bouchard is a retired corrections veteran and writer with 25 years of experience. At the time of his retirement, he was employed as a librarian by the Michigan Department of Corrections and was collaborator with The International Association of Correctional Training Personnel (IACTP). He is also the author of "IACTP's Corrections Icebreakers: The Bouchard 101, 2014" and "Operation Icebreakers: Shooting for Excellence" among others. The installments in this series include his opinions. While some material is influenced by other works, all of the icebreakers have been developed by Joe Bouchard.
---