Steps Correctional Facilities Should Take Now to Prevent the Spread of Coronaviru
By Robert Kravitz, President AlturaSolutions
Published: 03/16/2020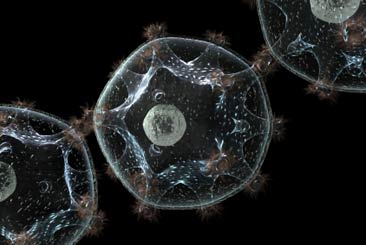 Correctional facilities are in a very difficult situation as a result of the coronavirus. There is no such thing as physical distancing in a corrections facility. Each inmate is responsible for the health of each other inmate. Will they step up to the plate?

Further, staff must protect their own health. As of March 16, 2020, Governor Como of New York ordered all EMS staff throughout the state to have and wear protective gear. He should have extended this to correctional workers as well. At this moment, in many ways, we are all on our own. Everything has moved so quickly, that most of us have been caught off guard. The first thing correctional administrators must do is not panic. Calm, careful, and strategic steps can help keep staff and inmates healthy.

With this goal in mind, here are some steps AFFLINK, a leader in supply chain management, providing janitorial goods and products to correctional facilities around the country, suggests we do:

Signage

Place signs throughout the facility reminding staff and inmates to wash their hands frequently and use hand sanitizers. Studies have found that this messaging pays off and is useful.

Handwashing and Sanitizers

Remind staff and inmates that sanitizers are not a substitute for effective handwashing; sanitizers kill pathogens on the surface of the hand, while proper handwashing removes them from the hand and the folds of the skin.

When to Wash Hands

Encourage correctional facility staffers to wash their hands as soon as they come to work. This prevents any pathogens on hands from being brought into the facility. They should also wash hands frequently throughout the day and once again before leaving for the day. To prevent dryness, provide hand lotions.

High-Touch Cleaning Frequencies

Correctional facilities have many high-touch surfaces, many of which are infrequently cleaned. We can't have that any longer. Increase these frequencies to three or more times per day in heavily trafficked common areas.

High-Touch Audit

Conduct a high-touch audit. A high-touch audit is a walking tour of the entire facility, designed to locate all surfaces that are frequently touched by staff and inmates. Admittedly, this can be a time-consuming job, but it must be done.

Invariably, many unexpected surfaces are uncovered.

The Crucial Two-Step Process

Administrators are reminded that cleaning and disinfecting are a two-step process. Surfaces must be cleaned first and then disinfected. Cleaning with an all-purpose cleaning solution removes soils so that the disinfectant can work more effectively at killing pathogens.

Broad-Range Disinfectants

The Environmental Protection Agency has recommended using a broad-range disinfectant approved to kill emerging viruses. "Discuss this with your janitorial distributor," says Michael Wilson with AFFLINK. "Some [distributors] have access to online dashboards that can help building owners and managers make the most cost-effective selection for their facilities."

Wilson adds that the EPA has recently published a list of approved disinfectants. However, not all disinfectants are appropriate for all facilities. "Again, janitorial distributors with access to online dashboard systems will have the latest information to help select the most effective disinfectant for correctional facilities."

Dwell Time

Administrators are also reminded that most disinfectants must "dwell" on a surface for five minutes or more to be effective. Apply the disinfectant to different surfaces one at a time and allow the product a few minutes to work before wiping. If the disinfectant dries on the surface, it must be reapplied.

Install Auto-Dilution Systems

All cleaning solutions must always be diluted properly to ensure cleaning effectiveness. If you're correctional facilities does not have an auto-dilution system, now is the time to get one. Again, your janitorial distributor can help you with this. "These systems are not expensive," adds Wilson. "They automatically mix chemicals with water per manufacturer's instructions, preventing too much or too little chemical to be used, both of which can diminish a product's effectiveness."

Wearing and Removing Gloves

Encourage staff and anyone performing cleaning duties to wear gloves while working. Also ensure they know proper procedures for removing gloves. To remove gloves, grasp one corner and then pull the glove over the hand, inside out. Toss in the garbage. Repeat for the other hand. Never use torn or punctured gloves.

Mops and Buckets

Make sure mop heads are washed or changed after each use. With use, mops collect pathogens. This can limit their cleaning effectiveness and cause them to spread contaminants. Frequent cleaning and changing of mop heads will help prevent this. Mop buckets should also be cleaned frequently and left to air dry upside down.

"We must also realize that we have gone beyond a 'wait and see' attitude when it comes to coronavirus," says Wilson. "In situations like this, a wait and see attitude usually results in waiting too long. Your first step in this challenge is to contact a janitorial distributor well-aware of the cleaning and supply needs of correctional facilities. View them as your champions."

Robert Kravitz is a frequent writer for the corrections industry.
---