Staffing Concerns Related Coronavirus for Correctional Facilities
By William Sturgeon
Published: 04/06/2020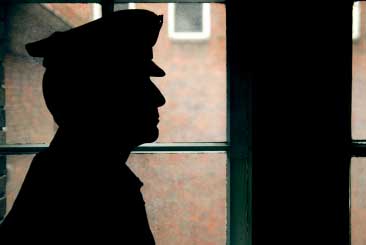 In 2014, I wrote a 3-part article for www.corrections.com outlining the planning, implementation and steps to be taken should there be a power outage for an extended period of time, either because of terrorism or natural disaster. I have adopted the original article to help agencies and facilities. One part of that article was centered on "Personnel Issues and Concerns". This section of the article dealt with two major elements:
How will a long-term emergency influence the operations and security of correctional facilities?
How will correctional staff react to a long-term emergency that not only influences the operations and security of the facility, but also has a direct influence on their personal lives?
I have hesitated writing this article in the hope that the Coronavirus would be brought under control quickly. Then two things happened. I read two articles that prompted me to adapt the original article to meet this new and very different emergency. The first article was Coronavirus Lays Bare Fault lines of Latin American Prisons by Chris Dalbb. "Prisons in the region are ideal incubators for the spread of the coronavirus leading to prisoners anxious over outbreaks while governments further restrict their moments – a perfect storm in the making …The escape attempt came amid new restrictions on prison life taken due to the coronavirus outbreak in the country… While the government said the violence was sparked by mass escape attempt, prisoners claimed that the uprising was caused by 'insufficient measures' to contain the spread of the coronavirus according to El Tiempo."[1] The second article was DOC employee is the first NYC worker to die from coronavirus by Craig McCarthy and Daniel Cassady. A city Department of Corrections investigator has died from the coronavirus …David Perez, 56, died late Sunday at an undisclosed city hospital, said DOC Commission Cynthia Brann. She stress that, as investigator, Perez had only "limited" contact with people in custody, minimizing the risk he spread the deadly disease into the penal system."[2]

As we all know, this virus is spreading across the world. This article will not address the medical issues associated with this virus and the people who are releasing up-to-date factual information. My goal for this article is to have the readers focus on planning how to staff and operate correctional facilities as the virus starts to adversely affect staffing that, in turn, will ultimately affect operations of correctional facilities.

It appears now that there is another type of emergency, a medical pandemic. This Coronavirus has deadly consequences and its duration is unknown. This Coronavirus is new not only to the correctional world, but to the entire world. The Coronavirus is spread by coughing, sneezing and being in close proximity to other people who are infected. The longer the disease goes untreated via vaccine, the more people could be infected. At the writing of this article, people are being asked/required to remain in their homes and maintain safe distancing. Corrections administrators worldwide should reexamine their emergency/contingency plans to ensure that staffing shortages, from short term to long term, are factored in. This is truly an unprecedented event of worldwide proportion.

How much the Coronavirus will directly influence the orderly operations of correctional facilities is yet to be determined! It is probable; however, that the more the virus spreads, the death count will go up, and the longer the pandemic lasts, the more of an operational and staffing impact it will have on correctional facilities.

Before going any further, it is imperative that correctional agencies develop a good working relationship with their local and state public health departments as well as the Center for Disease Control. Ideally, someone from the facility's medical department is assigned as the contact person (with two back-ups) for Public Health entities. Additionally, communicating with local hospitals and clinics keeps the correctional agencies in the Coronavirus information loop. These relationships should be continued after the coronavirus has past.

Personnel Issues and Concerns

I have expanded this section from the original, because this is a very unique emergency. This emergency has been caused by an unseen phenomenon that is microscopic and can be deadly. It should be noted and planned for that staff, inmates and families may react differently than they normally do.

"Personnel Issues and Concerns" are complex because they involve the human emotions fear, anxiety, anger, suspicion, disbelief, and can change as the emergency continues. In the case of the Coronavirus, it is a physical disease that can result in people being very ill and/or dying, rather then a power outage, flood, hurricane, tornado, or prison riots. The Coronavirus can be transmitted easily from person to person and it could be deadly. It goes without saying that correctional agencies must have personnel to operate correctional facilities.

Staffing

It is known that to effectively operate a correctional facility, a specific number (minimum staff requirements) of correctional staff are required to be on duty at all times. Therefore, each facility should complete the following exercise:
Conduct a comprehensive staff analysis to determine the minimum number of staff required to operate "each" shift.
Specific detail is extremely important with attention on "operational reality".
This staffing analysis "must" include all of the disciplines it takes to operate a correctional facility (Security, Programming, Medical, Psychological, Food Service, Maintenance, Support, Administration, Managers, Supervisors, and Transportation). It is during times of crisis and/or staffing shortages, that it becomes evident how importantly each position contributes to the overall operations of a correctional facility.
Pre-determine what posts need to be filled by departmental priority.
Examples:
Security Posts
Perimeter Patrol-1 officers 24hrs./day/7days/week
A Block-4 officers for 16 hrs./day 7 days/week
B Block-4 officers for 16 hrs./day/7 days/ week
1 Chief Steward and 2 cooks 16hrs./7days/week
Doctor - 8hrs/day 5 days/week
Nurse - 2 16 hrs./ 7/days/week
Head Nurse - 1 8 hrs./day 5 days/week
Maintenance -1 16hrs./Day 5days /week
Central Control – 2 officers 24hrs/day/7days/week

Now, here is a "Reality Check"! In your planning process, have you taken into account the reality of a number of staff who will come down with the disease and could be out of work for a number of weeks or months. Also, there are those staff members who will not report for duty because of the contagious and deadly medical nature of this emergency!

Factoring in the possibility of (X) percentage of staff not reporting for duty must be taken into consideration. The Coronavirus is a contagious disease that adds anxiety and fear to very many people. The fear factor is not the normal fear that correctional personnel face in the performance of their duties, This fear factor emanates from the realization that disease can kill and it is possible to bring the virus home with them. These fears must be taken into account when trying to project a detailed staffing analysis.
A number of today's correctional professionals are single parents and arrange for childcare
There are correctional personnel who are caring for elderly parents who cannot be exposed to the virus.
Some are responsible for the safe keeping of animals.
Both parents may work at the facility.
Both parents may work in public safety occupations, and would possibly be exposed to the virus.
It is human nature to take care of oneself and family.

As an example of how people will react during a crisis, Hurricane Katrina lends us some useful information. The New Orleans Police reported that 249 officers deserted their posts during the crisis. This was about 15% percent of its force. Here is an exercise: Now that you have determined the minimum staffing by department and hours, recalculate your findings with:
10% fewer staff from every department
15% fewer staff from every department
20% fewer staff from every department
50% fewer staff from every department

The longer the duration of the COVID19, the more of an impact the virus could have on staffing and, thereby, the operations and security of the facility. Besides duration, other factors that, I believe, will have a direct impact on staffing, operations, and security are these: How quickly is the virus spreading? Is the death toll increasing or decreasing? What percent of staff have contracted the virus and/or are quarantined? Just a quick thought: staff that are quarantined are unable to return to work for a minimum of 14 days!

After answering the above questions, take some time to realistically determine the impact on the operations of the facility. It has been my experience that you will find it shocking.

Now that reality has set-in, you should go back and rethink the facility's staffing document that you have prepared previously. The goal of these two exercises is for the facility's planners to have a plan to staff with the "real" number of staff who show-up for work.

An Army Colonel who was preparing a plan for the evacuation of a European city in the event of nuclear attack told me that, after careful analysis, he and his team determined that less than 50% of the troops would report for duty. I have always kept this story in the back of my mind when developing or reviewing emergency/contingency plans of this magnitude.

One could project that if the duration and destruction of Hurricane Katrina continued on for a longer period of time, the officers' call-in sick rate would have, most probably, increased. Here is what happens when the facility's emergency/ contingency plans are not well developed and practiced.

Human Rights Watch reported, "Inmates in Templeman III, one of several buildings in the New Orleans Parish Prison compound, reported as of Monday, August 29, there were no correctional officers in the building, which held more than 600 inmates. These inmates, including some who were locked in the ground-floor, were not evacuated until Thursday, September 1, four days after flood waters in the jail had reached chest-level". [3]

Most of us saw how the general public reacted during Hurricane Katrina. We can only imagine how the general public, inmates, inmates' families will react to COVID19 initially, and throughout the duration when the best and worst in people are manifested.

Correctional administrators and managers may reach a point where, because of staffing shortages caused by COVID19, the facility has become unsafe to operate and thereby operationally ineffective! If it becomes necessary to close the correctional facility due to staffing, follow the facility's existing evacuation plan.

The following quote was taken from Congressional hearing post Hurricane Katrina. "The specific issues we will explore cut to the very heart of effective disaster response: Planning for the predictable consequences of a disaster and having a structure in place that can overcome the unexpected. For example, the defections from the New Orleans Police Department contributed both to the actual lawlessness and the perception that crime in the city was beyond control. Some defections may have been the result of dereliction of duty. Others, however, were the result of officers being caught in their own personal crises and, thus, being unable to respond. That is a predictable consequence of any major disaster, yet there seems to have been no plan in place to reorganize and reconstitute the department following its initial disruption."[4]
Staff and Their Families

Very often, emergency contingency plans do not take into consideration the staff's families. It is my experience that if the administration is going to ask the staff to come to work and do their jobs, then the administration has an obligation, in my opinion, to assist the employees' families.

Some of the ways a facility can assist their staff should an event of this magnitude and duration occur include the following:
Distribute bottled water.
Develop policies and procedures that would permit staff to receive food supplies and other incidental items as needed.
Develop policies and procedures that require staff to change into "work clothing," and not wear the same clothing home that they have worked in.
Develop policies and procedures so that staff members will be able to have the clothing worn in the performance of their duties washed in the facility's laundry. This will help to reduce the possibility of transmitting the virus on staff clothing.
Schedule additional breaks so that staff can maintain communications with family.
Provide transportation, if needed, for employees to get to and from work.
Develop policies and procedures to stay connected with staff who have contracted the virus and /or who are quarantined.
While not a pleasant thought, there may come a time when, because of major staffing shortages, it is unsafe to continue to operate a facility. As part of most of today's correctional emergency/contingency plans, there is a schematic as to what prisoners would go to what alternate facilities on an interim basis. This schematic should be updated daily during the emergency, after taking into consideration the following:
Number of staff, broken down by discipline, that are available for duty.
What percent of the overall staff is not available for duty (for any reason)
What crucial functions are in jeopardy or not being performed as mandated and/or scheduled because of shortage of staff ?
Identify the number of inmates who have been infected with the virus.
Identify the number of inmates who are in quarantine for 14 days, and how many days each quarantined inmate has left to be in quarantine.
During these trying times that are fraught with uncertainty, correctional administrators, managers, and staff must be flexible and innovative.

As Abraham Lincoln said, "The dogmas of the quiet past are inadequate to the stormy present. The occasion is piled high with difficulty and we must rise with the occasion. As our case is new, we must think anew and act anew. We must disenthrall ourselves, and then we shall save our country." [5]

[1] https://www.insightcrime.org/news/analysis/coronavirus-latin-america-prisons/
[2] https://nypost.com/2020/03/16/doc-employee-is-the-first-nyc-worker-to-die-from-coronavirus/
[3] https://www.hrw.org/news/2005/09/21/new-orleans-prisoners-abandoned-floodwaters#
[4] https://www.govinfo.gov/content/pkg/CHRG-109shrg27025/html/CHRG-109shrg27025.htm
[5] https://www.goodreads.com/quotes/72422-the-dogmas-of-the-quiet-past-are-inadequate-to-the

Mt. Sturgeon is a decorated Vietnam veteran who served with the 101st Airborne Division.

Visit the Bill Sturgeon page

Other articles by Sturgeon:


---