What to Do When an Inmate Gets Sick with COVID-19
By Robert Kravitz, President AlturaSolutions
Published: 06/15/2020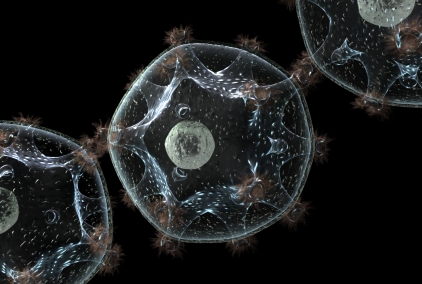 Here is an unfortunate scenario that corrections administrators may face.

An inmate has been sneezing and suffering flu-like symptoms for a few days. His cellmate was concerned about the situation but did not say anything. Finally, the inmate reports he is extremely sick and, because of COVID-19, is moved to the correctional facility's medical area.

While there, it is confirmed that he has COVID and will likely spend many days in the medical facility. In the meantime, his cellmate is tested for COVID and the tests come back positive. He is also transported to the medical area.

Now, correctional administrators must deal with decontaminating the cell and any nearby areas shared by these two inmates.

While there are now differing opinions as to how COVID is spread, the World Health Organization believes that it can be spread by touching contaminated surfaces. This means administrators have no choice but to thoroughly clean, sanitize, and decontaminate the cell and any nearby or shared areas.

But before doing that, what do they need to know? What cleaning products are required? How can your staff accomplish this and protect their own health?

These are examples of many cleaning-related questions we are dealing with due to COVID. And unfortunately, many times we are learning as we go.

To help us get through this trying time, we asked Michael Wilson with AFFLINK, a leading member-based distribution organization for the professional cleaning industry, for help.

Below are key portions of my interview with him:

Does COVID live on surfaces?

Wilson: Yes, studies indicate that it does. But it depends on:
The types of surfaces contaminated
The amount of virus on those surfaces
The amount of time the individual was in the setting
How long the individual has been away from the setting.
In most cases, we should assume the virus is still on surfaces and can spread the disease for at least 72 hours.

What should our staff wear to clean a contaminated area?

I suggest wearing more protective gear (PPE) than is usually recommended. Along with disposable gloves, I recommend N-95 masks (or the equivalent), aprons, and shields over the face. When cleaning, splatter is always an issue. This will help prevent pathogens from getting in the eyes, nose, or mouth.

Also, wear shoe coverings or disposable shoes. The cleaning solution and disinfectant will find its way on to shoes, which means COVID pathogens may as well. Either cover the shoes and then properly dispose of the cover or wear disposable shoes.

Do not wear shoes that can be washed later. In the wearing process, the shoes can spread the disease on to other floor surfaces.

What cleaning solutions and disinfectants should be used?

Here is where administrators should call in a janitorial distributor. Some distributors have access to online dashboards that allow corrections administrators to compare products and make the most appropriate selections.

The CDC has helped us by creating a list of disinfectants proven effective at killing COVID. However, the effectiveness of these disinfectants depends on the cleaning solutions selected, the cleaning tools used (cloths, mops, sprayers), as well as the cleaning method. The distributor can help ensure everything is in place for effective cleaning.

Can't we just get these products online?

Sure, but are you sure these are the right products to use? Remember, you are dealing with the health of your staff and the inmates. There is no room for mistakes.

What should we do with used cleaning tools like mop heads and cleaning cloth?

Do not reuse. Place them in plastic bags, tie them up, and put in a safe area for 72 or more hours. They should now be safe to dispose of in a dumpster.

What about mattresses or furniture in the cell?

Your best bet is to dispose of them. These should not be cleaned. Some public health officials now suggest that these be removed and placed in a safe area outside of the facility for 72 hours. After 72 hours, they can then be hauled away. If trash is picked up by a local waste collection service, notify them ahead of time. They may have additional requirements for the disposal of these items.

How do we clean the cell area?

I would suggest using a spray-and-vac type cleaning system. Several manufacturers now make these. Using a single platform, they spray cleaning solution onto walls, floors, and other surfaces, rinse the same areas with fresh water, and then vacuum up the moisture. There is no touching of surfaces, which helps protect those cleaning the area.

You have mentioned using plastic bags to dispose of items. Anything we should know about these bags?

Use high-quality plastic liners that can carry a lot of waste and will not leak. However, do not overfill them. When disposing of potentially contaminated waste, place the waste in one bag, seal it, and then place that bag in another bag and seal it. Once again, the waste collection company should be aware of what these bags contain.

"Finally, I highly recommend that corrections administrators stay informed," adds Wilson. "This is an ever-evolving situation. In this case, information is not only power, it can save lives."

Robert Kravitz is a frequent writer for the professional cleaning industry.
---