This Week's Corrections Connection
Thursday | July 10, 2008
EDITOR'S CORNER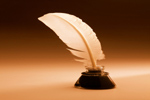 S. Anne Walker may not think what she's accomplished is a big deal, but the subject of this week's profile has been credited with clearing the way for women wanting to work in corrections. Despite rejection early in her career she persevered to make it in a dangerous field once reserved for men. Now with more than 35 years of experience she not only directs a leading and unique corrections agency in her state, she also has become an inspiration for young women everywhere.
Jim, Corrections.com editor




FEATURED STORY
Opening new doors for new generations
By Ann Coppola

Overcoming obstacles, rebuilding lives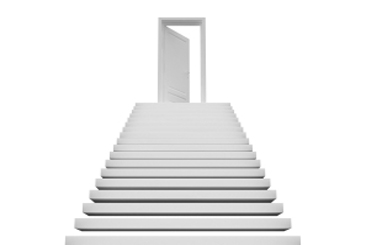 Admiring colleagues have called her a trailblazer and gutsy. Armed with a unique balance of southern warmth and tell-it-like-it-is toughness, Anne Walker is the born-and-raised South Carolinian credited with opening several doors for women in the community corrections field. Even so, don't try telling her she's a pioneer.

"You don't do something thinking, 'I'm going to be different from everyone else,'" Walker maintains. "You just do it because you want to do it. If I'm a pioneer, it's not something I planned. You don't plan on being one; it's just because of the times."

The times were the 1970s, a decade of great cultural change, including the era of the feminist movement and Equal Rights Amendment. Women held very few positions in corrections, especially in male facilities. The only way a woman found herself in a men's prison was because of her job, as a secretary or nurse, or because she was related to or married to an inmate. The other way might have been similar to Walker's experience, as a visiting student during her junior year of college. Read this week's full story.

Stay current on all Corrections.com articles.

Get the latest corrections headlines.
READER FEEDBACK
I think this is a great site. I wish there were more like this one. I think everyone needs all the help we can get when dealing with offenders.

I work in West Virginia, where our motto is "A kinder gentler corrections." Boy, do they mean it too. We do not have a lot of violence.

I appreciate all that you're doing to help people. Keep up the good work.
Angela, WV

Regarding Understanding, anticipating and controlling fear, 6/30/08

In reference to the line, " It should offer support to anyone requiring professional counseling without attaching any stigma or reprisal." Apparently, attaching the thought of both ["stigma" and "reprisal"] within this article was important. The sentence could have been written, however, with a positive focus.
Harold Maio
Advisory Board, American Journal of Psychiatric Rehabilitation

What's your opinion?

See what other readers are talking about.


LOOKING AHEAD
Upcoming stories on Corrections.com and the Corrections Connection ezine

Criminal justice ethics
The art of prisoner art

Focus Issues




July
Women in corrections - Profiling successful women practitioners and the issues they face

August
Off the Clock - What practitioners do in their leisure time

September
Education & Training - What's new from area conferences



See the full editorial calendar

Submit an idea or article




NOW ON CORRECTIONS.COM
Organizational strategy for achieving safety
Often, the idea of sharing authority really means that the chief of security must negotiate to achieve cooperative behavior from each of the department heads across the institution. Full story
A powerful choice
The 50 or so fidgety, flip-flop-wearing, high school students sitting in the prison visiting room were asked to be honest if they could. Full story
They look to you
After completing basic training, new correctional employees are pumped, and all excited about getting started on the job. Full story
BUSINESS NEWS
Arizona county employee wins award for implementing new technology
Carol File, the Detention Services Records Manager with Yavapai County, recently was awarded the Yavapai County Sheriff's Office 2007 Civilian Employee of the Year Award for the outstanding job she has done by implementing an innovative new Offender Management System from Digital Solutions Inc. and Offender Communication System from Inmate Telephone Inc. More
NCIC Inmate Telephone Services announces international collect calling
NCIC Inmate Telephone Services is pleased to announce its introduction of International Collect Calling for inmate telephone providers. More
NCIC Inmate Telephone Services announces next generation system
NCIC Inmate Telephone Services is pleased to announce its second generation of VOIP-enabled, full-featured inmate phone platform. More
CAREER WATCH
Prison governor supports relationships, new facility

Upon accepting the Isle of Man prison governor position in June, Alison Gomme said she is focused on helping the Irish Sea island find unique solutions to its prison challenges. Full story.

Visit our job center today

Employers:

Job Seekers:
EVENTS
American Probation and Parole Association's 33rd Annual Training Institute
Date: 8/3 - 6/08
Over 70 workshops to attend. Exhibit hall, luncheon, networking and exciting general sessions too!. More information.
American Correctional Association's 138th Congress of Correction
Date: 8/8 - 13/08
Held in New Orleans, Louisiana. For more information, contact Jennifer Bechtel at 703.224.0102. More information
Association of Correctional Food Service Affiliates
Date: 8/24 - 28/08
If you're new to the correctional food service industry, or a seasoned pro, you're sure to come away with new tools and a greater understanding of your current working environment. More information.

Check out more events.
QUOTE OF THE WEEK
"I haven't spoken to my wife in years. I didn't want to interrupt her."
- Rodney Dangerfield, U.S. actor and comedian (1921 - 2004)


Unsubscribe