>> what's your opinion?
soon3311
Has anyone ever dealt with releasing an institution from long-term lockdown status? If so, what were the steps taken to ensure staff and offender safety?.. view full thread
---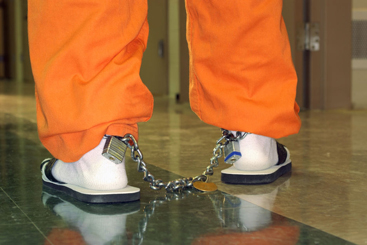 The definition for high risk offenders will vary from state to state. This also pertains to offenders in jail; prisons at the state, federal, private levels, and those offenders released and on community supervision. The security level is often determined by different assessments, and if the offender is a threat to the safety and good order of the institution. This information is also classification action. The offender will be reviewed by the classification committee where the offender will be classified by risk, sentence and type of crime, prior incarceration, threat to the institution or other inmates, threat to the safety of officers, etc. Again, qualifying factors will vary...
read full story
Also this week:
---
Featured Job
Stands watch in corridors of buildings, towers and other security posts. Takes required action during emergencies to prevent escapes and suppress disorders. Oversees inmates/patients inside and outside of the institution. Takes periodic counts of inmates/patients. Searches inmate's/patient's person, mail and quarters for contraband. Oversees work or recreational activities. Oversees inmates/patients during bathing and meals. Counsels with inmates/patients on minor adjustment problems and refers serious problems to proper staff specialists. Supervises inmates/patients in general housekeeping duties and checks quarters for health and safety hazards... >> view full job posting
---
Upcoming Events
Business News
To give without any reward, or any notice, has a special quality of its own.


- Anne Morrow Lindbergh