This Week's Corrections Connection
Wednesday | December 19, 2007
EDITOR'S CORNER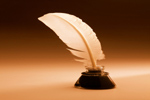 To spray or not to spray? That can be a tough question to answer regarding the use of pepper spray. It can be especially difficult when an offender won't calm down or follow orders, and practitioners would prefer to avoid physical restraint. When the offenders are juveniles the pepper spray debate is even more volatile these days. In Ann Coppola's latest article, the Texas Youth Commission authorized the use of pepper spray on juveniles in an effort to prevent physical harm to offenders and officers. Instead the TYC has seen more protests and legal headaches than much else.
Jim
FEATURED STORY
Heated interpretations
By Ann Coppola

Overuse of pepper spray makes some hot under the collar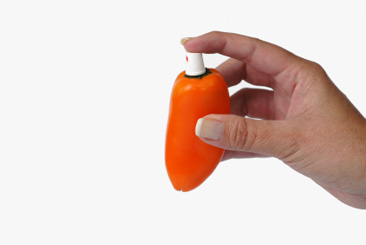 Pepper spray is widely accepted in law enforcement and adult correctional settings, but when it is used and why, and its place in juvenile correctional facilities is a much cloudier topic. Some see the spray as an inappropriate quick-fix for misbehaving youth; others say it's a vital security tool. Nowhere is this debate hotter right now than in the halls of Texas juvenile institutions.

The ongoing battle dates back to August, 2007, when the executive director of the Texas Youth Commission (TYC) issued a directive instructing staff to use pepper spray before other methods of physical, hands-on restraint whenever practical. Liberalizing the use of the chemical agent had alarming results: after the directive the average number of pepper spray incidents in TYC facilities jumped from 60 to 250 a month. Full Story
Send us your article or story ideas.
READER FEEDBACK
Regarding Condoms coming soon to a facility near you?, 12/12/07

There are great points in this article. But the main issue is, the inmates are still going to have sexual intercourse in the jails anyway, with or without condoms. It is best to give them the condoms along with the lecture, and hope they past the information on to their partners. Those that actually do pay attention and listen, will also carry the information through entire jail.
RJ

See more reader comments

Have an opinion? Send them to editor@corrections.com.
LOOKING AHEAD
Developing Stories

Upcoming stories on Corrections.com and the Corrections Connection ezine

Corrections impact in the community
RFID in facilities
Use of pepper spray

Focus Issues 2007




December
The corrections impact on the community




Submit an idea for a focus issue




CORRECTIONS.COM FEATURE STORIES
Turning off the hot wire
"I love you, but you're not the same person I married. You've changed." How many of us have heard that? Full story
Another statistic you really don't want to be
The Bureau of Justice Statistics released two reports this month that provide an in-depth snapshot of the nation's correctional population from the end of last year. Full story
Condoms coming soon to a facility near you?
The debate over supplying condoms in a corrections environment continues in the latest issue of the Infectious Diseases in Corrections Report. Full story
BUSINESS NEWS
BINJ Laboratories
BINJ Laboratories, Inc. is an innovative technology company that specializes in cell phone and signal detection, defense electronics, and corrections and public safety communications. Led by three electronic warfare engineers with over 100 years in system engineering experience, BINJ Labs has developed a first-of-its-kind, wireless Cell Phone Detection System under the direction of corrections technologists from the Federal Bureau of Prison, New York, Pennsylvania, and Massachusetts Department of Corrections. Learn more.
Specific Bag Becomes Part of Pacific Concepts
Pacific Concepts, Americas leading supplier of soft storage items for the corrections industry, is pleased to announce that Specific Bag has become part of its operation. More
Bob Barker Company appoints Jeff Hale as Chief Operations Officer
Bob Barker Company recently announced the appointment of Jeff Hale to the role of Chief Operations Officer (COO). Jeff comes to the Bob Barker Company with more than 20 years of experience in operations involving purchasing, information technology, inventory control, distribution, manufacturing, transportation and logistics. More
Bob Barker Company appoints Greta Roach as marketing manager
Bob Barker Company recently announced the appointment of Greta Roach to the role of marketing manager. Greta will be responsible for developing marketing strategies and executing the production of the company's extensive product catalog. More
CAREER WATCH
N.H. names female offender administrator

New Hampshire State Prison for Women Corrections counselor/case manager, Annette Escalante, has been appointed as the new administrator for female programs at the New Hampshire Department of Corrections. She will begin her duties at the end of December.Full story

Visit our job center today

Employers:

Job Seekers:
EVENTS
Physical Surveillance
Date: 1/7 - 1/11/08
Participants receive knowledge of proper planning methods and techniques for conducting a successful foot, vehicle and stationary surveillance operation in an urban setting. More
Fugitive Manhunt Training
Date: 1/21 - 1/25/08
This course is geared toward shooting blank .223 or 12- gauge blank ammunition.More
CISM: Families & CISM
Date: 1/28 - 1/29/08
CISM practitioners will obtain the tools they need to develop comprehensive programming for proactive, reactive and CISM maintenance for family services.More
QUOTE OF THE WEEK
"The excellence of a gift lies in its appropriateness rather than in its value."
- Charles Dudley Warner (1829 - 1900), American essayist and novelist.

Unsubscribe