>> what's your opinion?
debmac
I agree that training and the culture of the facility are perhaps our best tools. In addition, I would say adequate background checks should be conducted. I believe that quite often this is the part that is lacking for smaller agencies who don't have the resources available to conduct a thorough investigation on applicants... view full thread
---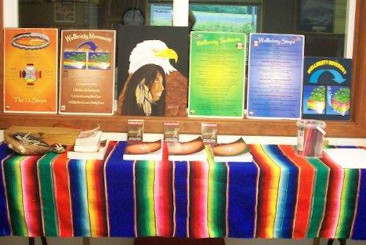 BELFAIR, WASHINGTON—JoiSky Caudill ignites a bundle of cedar and sweet grass inside an abalone shell at Mission Creek Corrections Center for Women (MCCCW). With an eagle feather, she brushes the smoke around the incarcerated women's faces, hands and feet. As she moves between the women, they sing. The smudging ceremony is one that goes back centuries in Native communities. In many Native cultures, it's a means of purification and cleansing. Caudill has kept this tribal ceremony, along with several others, alive with a few modifications as the COVID-19 pandemic continues to postpone or cancel correctional enrichment programs statewide...
read full story
Also this week:
---
Featured Job
If you're looking for a stimulating and rewarding position with excellent pay, substantial benefits, and great potential for career advancement, then come join the field of Corrections at the Larned Correctional Mental Health Facility! Corrections Officer I positions are now open, with starting pay of $18.26/hour. If you work 2pm to 10pm or 10pm to 6am, you will receive a $0.30/hour shift differential for the first year, then you will receive a $0.50/hour shift differential. Pay increases to $19.16/hour after successfully completing a one year probationary period... >>view full job posting
---
Upcoming Events
Business News
When ambition ends, happiness begins.


— Thomas Merton



Published