Psychiatric Disorders in Youth After Detention
By Linda A. Teplin, Leah J. Welty, Karen M. Abram, Mina K. Dulcan, Jason J. Washburn, Kathleen McCoy, and Marquita L. Stokes
Published: 11/11/2019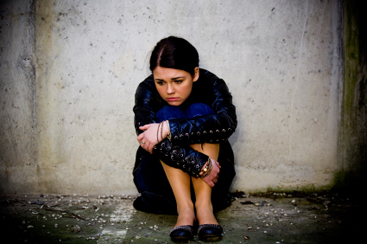 The following has been reprinted from the OJJDP Juvenile Justice Bulletin, September 2015 and was first printed on Corrections.com in May 2016.

Highlights

Psychiatric disorders are prevalent among incarcerated juveniles (Rohde, Mace, and Seeley, 1997; Timmons-Mitchell et al., 1997; Wasserman et al., 2002), a fact that a 2008 literature review, which concluded that psychiatric disorders are substantially more common in adolescents in detention than among adolescents in the general population, further confirms (Fazel, Doll, and Långström, 2008). The Northwestern Juvenile Project found that at intake to detention, even after excluding the most prevalent disorder found in detained populations— conduct disorder—more than 60 percent of juvenile detainees met the diagnostic criteria for one or more psychiatric disorders (Teplin et al., 2002). Among youth incarcerated for 9 months, Karnik and colleagues (2009) found even higher rates—approximately 90 percent of detainees had a psychiatric disorder other than conduct disorder or oppositional defiant disorder. Using only the lower rate mentioned above (Teplin et al., 2002), an estimated 36,800 of the 61,423 youth held in U.S. correctional facilities each day (Sickmund et al., 2013) have 1 or more psychiatric disorders.

For many of these juveniles, psychiatric disorders will persist as they become young adults because of their continual exposure to numerous risk factors—including maltreatment (Dixon, Howie, and Starling, 2004; Gover, 2004; Wareham and Dembo, 2007), dysfunctional families (Dembo et al., 2007; Dixon, Howie, and Starling, 2004), family substance abuse (Wareham and Dembo, 2007), and brain injury (Perron and Howard, 2008). With few protective factors to offset these risks, many delinquent youth are vulnerable to continued psychiatric morbidity as they age (Wareham and Dembo, 2007).

Despite their importance, few longitudinal studies have examined the prevalence and persistence of psychiatric disorders after youth leave detention. Instead, studies of delinquent youth have focused on the association between psychiatric disorders and criminal recidivism, antisocial behavior, or social functioning (Douglas, Epstein, and Poythress, 2008; Hiscoke et al., 2003; Randall et al., 1999). Harrington and colleagues (2005)—the only longitudinal study of the persistence and prevalence of psychiatric disorders in detained youth—found that 2 years after detention, many mental health problems persisted or worsened. However, their sample excluded females, was 80 percent white, and was too small (n = 97) to permit detailed analyses. Moreover, the study was conducted in the United Kingdom, limiting its applicability when generalized to juvenile detainees in the United States.

The related literature—longitudinal studies of high-risk youth—also provides little information. Youth with histories of detention have been included in studies of high-risk youth: homeless youth (Craig and Hodson, 2000; Meyer et al., 2009), youth living in impoverished or high-crime neighborhoods (Cohen et al., 2007; Fothergill et al., 2008; Mason et al., 2004), and the offspring of parents who have used substances or have psychiatric disorders themselves (Buu et al., 2009; King and Chassin, 2007, 2008; Nigg et al., 2006). Yet, none of these studies distinguished between youth with and without histories of detention.

In sum, the researchers do not know of any large-scale longitudinal study that has examined the prevalence and persistence of psychiatric disorders after youth leave detention. This omission is critical. Among detained juvenile offenders, only 28 percent of youth are in facilities 30 days or more (Snyder and Sickmund, 2006), which greatly limits any efforts to diagnose and treat them; therefore, they may pose problems in the community when they are released and may continue to burden society as they age. Epidemiologic studies are the first step to improving prevention and treatment in correctional facilities and in the community (U.S. Department of Health and Human Services, 2011). Data are also needed to address health disparities, a priority of Healthy People 2020 (U.S. Department of Health and Human Services, 2014) and the Institute of Medicine (Smedley, Stith, and Nelson, 2003). African Americans and Hispanics comprise one-third of the general population (see table 11 in U.S. Census Bureau, 2014) but make up nearly two-thirds of the approximately 500,000 incarcerated youth and young adults (age 24 and younger) (Sickmund et al., 2013; West, 2010).

In this bulletin, the authors examine changes in the prevalence and persistence of disorders during the 5 years after detention, focusing on gender and racial/ethnic differences.

Methods

This section provides a brief overview of the authors' methods. Additional, detailed information on the authors' methods, statistical analysis, and potential bias from attrition can be found in Teplin et al. (2012).

Participants and Sampling Procedures

Participants were part of the Northwestern Juvenile Project, a longitudinal study of 1,829 youth (ages 10–18) arrested and detained between November 20, 1995, and June 14, 1998, at the Cook County Juvenile Temporary Detention Center (CCJTDC) in Chicago, IL. The random sample was stratified by gender, race/ethnicity (African American, non-Hispanic white, Hispanic, or other), age (10–13 years or 14 years and older), and legal status (processed in juvenile or adult court) to obtain enough participants to examine key subgroups (e.g., females, Hispanics, younger children).

Like juvenile detainees nationwide, the majority of CCJTDC detainees are male and most belong to racial/ ethnic minority groups (77.9 percent African American, 5.6 percent non-Hispanic white, 16 percent Hispanic, and 0.5 percent other racial/ethnic groups). The age and offense distributions of the CCJTDC detainees are also similar to detained juveniles nationwide (Snyder and Sickmund, 2006).

The authors chose the detention center in Cook County, which includes Chicago and surrounding suburbs, for three reasons:
Nationwide, most juvenile detainees live in and are detained in urban areas (Pastore and Maguire, 2000).
Cook County is ethnically diverse and has the third-largest Hispanic population in the United States (U.S. Census Bureau, 2001). Studying this population is important because Hispanics are the largest minority group in the United States (U.S. Census Bureau, 2000).
The detention center's size (daily census of approximately 650 youth and intake of 20 youth per day) ensured a large enough pool of participants would be available.
Click here to view the full report.
---