Using Less but Paying More
By Robert Kravitz, President AlturaSolutions
Published: 05/21/2018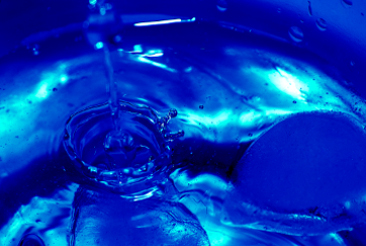 In a recent podcast, the CEO of a restroom-fixture manufacturing company was asked a question that many administrators of correctional facilities, building owners, and managers, and millions of consumers are now asking. That question is: "Why is my water bill going up? We are using less water now than ever before."

Unfortunately, we must add that if you are not asking yourself this question now, and are taking steps to reduce water consumption in your correctional facility, just wait. More likely than not, your water and sewer rates will also be going up even though you are using less water than in past years.

To get a better handle on what's going on, I contacted the CEO interviewed for this podcast. His name is Klaus Reichardt, and he is the CEO and President of Waterless Co., a manufacturer of no-water urinals and other restroom products. According to Reichardt, we may be witnessing, possibly for the very first time in our economy's history, that we are paying more for something while using less.

"Stanford University in California is a perfect example," says Reichardt. "The university estimates that over the past few years, it has reduced water consumption by 25 percent. Yet, their water bills have gone up by 29 percent during this same period."

However, Reichardt says the university may be saving money; they just do not realize it. This is because "we need to turn things around. What if they had not reduced consumption by 25 percent? If they hadn't, they would be paying even more for water."

That likely is very true, but it does not tell us what's behind this phenomenon. Reichardt says that "the first thing we need to recognize is that water pricing in the U.S. is very complicated. There are all types of water and sewer pricing structures, most of which have had the same goal: to undervalue water. These were created in the 20th century and are outmoded today."

So this is one reason we are paying more for less. Today, water utility companies throughout the country are beginning to abandon these old fee structures, and with it, their policies of undervaluing and subsidizing the actual cost of water."

But Reichardt believes there are at least four other key reasons we are paying more for water while using less. These are the following:

Fixed costs. Even if consumers are using less water, water utility companies still have many fixed costs which do not go up or down depending on water consumption. These include such things as the costs for ongoing operations, payroll, maintenance of pipes and infrastructure, as well as capital improvements. "In fact, in parts of California and many other areas of the country, it is estimated [that] only about 35 percent of our water bills pay for water. The rest is used to cover these fixed expenses."

Higher costs. The fixed costs we just mentioned may not be so fixed after all. That's because they are going up. Between 1980 and 2014, operations and maintenance spending has increased by as much as 126 percent in some areas of the country. These increases are now being passed on to consumers, including correctional facilities.

Federal spending. Since the mid-1950s, the Federal government has steadily increased spending for water and wastewater infrastructure throughout the country. But that has been declining, with a big dip in spending beginning in 2010. The result is that local utilities must now pick up the tab, forcing them to charge more for water.

Failing infrastructure. Civil engineers report that to improve or replace the countries failing water infrastructure will cost more than $4 trillion. "For decades, we have been using bandages to patch-up water infrastructure problems. Those days are over, and this will be one of the main reasons water bills jump in coming years."

So, if water-related charges are going to go up even as we use less, do consumers, including correctional facility administrators, have any options to keep costs down. According to Reichardt, the only option is to continue finding ways to use less water and to use it more efficiently.

The key word here is "efficiently." This refers to long-term water reduction strategies. For instance, installing closed-loop HVAC systems that minimize water evaporation helps reduce the amount of water used for air conditioning. Additionally, installing natural vegetation to landscape the correctional facility typically results in less water consumption.

Further, continue transferring to water using fixtures that use far less water than older fixtures. Begin considering restroom fixtures that use no water at all.

"It's true, when it comes to water, we may be paying more while using less," adds Reichardt. "Our only option is to stay one step ahead of the game. Correctional facilities must always keep looking for ways to reduce water consumption. View it as a journey that we all must take."

Robert Kravitz is a frequent writer for the corrections industry.
---