National Institute of Justice's Corrections Strategic Research Plan 2018-2023
By National Institute of Justice
Published: 04/01/2019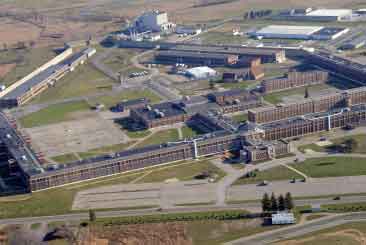 Message From the Director

Over the past few years, high-profle events have demonstrated the complexity and dangerous nature of corrections, and highlighted the difficulty of crafting comprehensive policy solutions. There are many factors at play that are outside of the control of the corrections system: who is sent to a facility, how long they stay, why they are there, and what issues they bring with them. Yet corrections personnel are tasked with keeping these individuals safe and providing them with tools and opportunities to ensure that when they leave a correctional facility, they successfully reintegrate into their communities.

This work is challenging and often hidden from public view. In this plan, NIJ is encouraging increased empirical attention to the field of corrections. This plan establishes a five-year framework to better understand the highly interrelated areas of corrections personnel, organizational practices, and the experiences of adults and juveniles involved with the system. The research that comes out of this plan is intentionally policy and practice relevant to inform innovative solutions, improve the corrections environment, and assist corrections practitioners in successfully implementing their mission.

Corrections agencies must maintain a highly qualified workforce that is adept at responding to a myriad of issues on a daily basis. Our first strategic priority relates to research that will optimize workforce development for these personnel. We are committed to supporting research to better understand how to optimize workforces and deliver effective training to maximize the safety, health, and wellness of corrections staff and facilitate an environment in which they can thrive.

Too often, our efforts are driven by anecdote rather than evidence. Our second priority focuses on research to enhance corrections practices. We will support research to help understand organizational operations, climate, and the impact of external influences on corrections operations.

Finally, we will promote and support research to examine the experiences of individuals and populations involved with the corrections system. Many complex and interrelated factors contribute to an individual ending up in prison or jail. We want to understand the entry and trajectory of individuals within the corrections system, as well as the process of offender reintegration. We also want to specifically examine the experience of juveniles to better understand the challenges unique to this population.

No one organization, entity, or discipline can be fully effective working in isolation. This plan will guide NIJ's efforts over the next five years to fund research and engage in partnerships and collaborations to help us better understand and improve our complex corrections system, to the ultimate end of increased public safety.

David B. Muhlhausen, Ph.D.
Director, National Institute of Justice

Introduction

About the National Institute of Justice
The National Institute of Justice (NIJ) — the research, development, and evaluation agency of the U.S. Department of Justice — is dedicated to improving knowledge and understanding of crime and justice issues through science. NIJ provides objective and independent knowledge and science-based tools to reduce crime and promote justice, particularly at the state and local levels.

Corrections Research Mission
NIJ's mission for corrections research is to develop knowledge and science-based tools to enhance public safety and the successful reintegration of offenders. This will be accomplished by examining the safe and secure incarceration of offenders, effective community supervision, and strategies to reintegrate offenders into our communities. From its inception 50 years ago, NIJ has encouraged research on issues affecting corrections systems. As corrections systems evolve, NIJ will continue to develop tools and knowledge to help corrections practitioners faithfully execute their duties and fulfill their important mission.

Corrections Strategic Research Plan Purpose
NIJ has developed the Corrections Strategic Research Plan to describe NIJ's current and projected efforts to help corrections practitioners and policymakers enhance public safety. The strategic goals outlined in the plan are interrelated and vital to finding solutions to the challenges of corrections. This document should be of interest to researchers (academia, government, and industry); federal, state, local, tribal, and international government partners; and justice policymaker and practitioner communities. Findings from the activities that fall within this strategic plan will be disseminated among these constituents and partners in ways designed to achieve the greatest impact.

To view the full report, click here.
---