Fewer Than One In Five Sexual Assaults Result In Arrest
By Leonard A. Sipes, Jr.
Published: 04/08/2019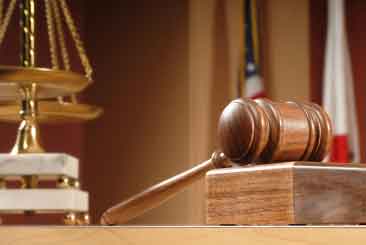 This article is not solely about sexual assaults. The data indicates a problem as to offender accountability for most violent crimes.

We live in a day and age of crime scene television shows where experienced analysts have the latest in technology and tons of time to pursue criminal cases. This is pure fiction.

It's not to say that sophisticated investigative techniques and experienced investigators don't exist, they do. But what the fictionalized television shows don't tell you is that we have an overwhelmed, inadequately funded criminal justice system where most crimes, including sexual assault, do not end in arrest let alone prosecution of the original charges or prison time for those convicted.

It's as if the #MeToo movement never existed.

Sexual assaults and rapes are traditionally one of the most underreported crimes and the data below shows why. The National Institute of Justice research (below) provide results on case attrition for 2,887 female victims who reported sexual assault. The police cleared 1,404 cases, 544 were cleared by arrest, 860 were exceptionally cleared, 1,215 were listed as open/inactive and 56 were listed as continuing investigations.

See FBI Definitions for examples of "exceptionally cleared" cases.

The data is puzzling considering that most crimes, including sexual assault involved offenders known to the victim. A greater percentage of robberies (52%) were committed by strangers compared to aggravated assaults (42%), simple assaults (37%), and rape or sexual assault (24%) per Bureau of Justice Statistics.

Thus the vast majority of sexual assault victims know their attacker. If victims know who attacked them, and if physical evidence is available, one would think that these cases would be a slam dunk. The data below indicate that the great majority of sex assault cases do not end in arrest or prosecution or incarceration.

Perspective

General: The great majority of crimes are not reported to the police, Bureau Of Justice Statistics. The vast majority of reported crimes do not end in arrest, Crimes Solved. The overwhelming percentage of charged offenders are plea bargained (they pleaded guilty to a lesser crime). Most felonies do not get prison time, Prosecution Statistics.

Arrests: Less than two out of five reported crimes do not end in an arrest, Arrests.

Out of close to five million criminal incidents (4,902,000), less than two million (1,822,000) involved an identified suspect. There are jurisdictions where fewer than one in three homicides end in arrest, per the Washington Post.

Prosecutions: Federal Data: 16 to 50 percent of federal crimes are declined from prosecution, per "Federal Justice Statistics."

State Data: 34 percent of state felony cases are not convicted (approximately nine percent involve a deferred adjudication or diversion outcome), per "Felony Defendants in Large Urban Counties," see Arrests Not Prosecuted.

Rape Kits and DNA: Tens of thousands of rape kits go untested per USA Today.

Over a hundred thousand DNA cases were backlogged per the National Institute of Justice.

Incarceration: The average violent offender serves less than three years in prison, Violent Offenders.

Conclusions

It's beyond my ability to explain attrition in sexual assault cases when the vast majority of victims know their attacker and in many (most?) cases, physical evidence is available.

But attrition applies to all known violent criminal cases; it's not just a problem for sexual assault.

There are so many violent crimes where the offender is not held accountable it boggles the mind. Offenders who get away with sexual assault or other serious crimes understand the limitations to the point where it encourages additional criminal behavior.

I will always tell a victim to report their crime to police and to engage in actions to put the person behind bars. But when asked about the probability of "justice," the data above makes it seem like open season on women.

Per the Raleigh News & Observer (below) advocates complained that the system does not adequately look out for their interests. "They don't feel like it's justice" when their attacker is convicted of something else, said Monika Johnson Hostler, executive director with N.C. Coalition Against Sexual Assault.

But just getting any conviction at all is remarkable in a system that provides the odds of success to the offender, not anyone else.

We have a justice system that is clearly broken, understaffed and overwhelmed by the number of cases. Think about that the next time you watch NCIS.

Reprinted with permission from http://www.crimeinamerica.net.

Contact us at crimeinamerica@gmail.com or for media on deadline, use leonardsipes@gmail.com.

Leonard A. Sipes, Jr has thirty-five years of experience supervising public affairs for national and state criminal justice agencies. He is the Former Senior Specialist for Crime Prevention for the Department of Justice's clearinghouse and the Former Director of Information Management for the National Crime Prevention Council. He has a Post Master's degree from Johns Hopkins University and is the author of the book "Success With the Media". He can be reached via email at leonardsipes@gmail.com.
---