A Wrong Turn Leads to a Messy Problem
By Robert Kravitz, President AlturaSolutions
Published: 05/20/2019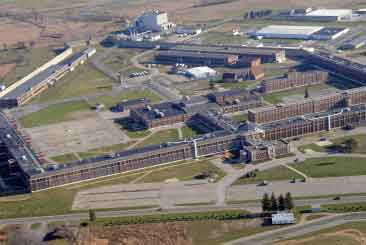 Dixon Correctional Facility in Illinois is located a good two hours from Chicago. The facility sits behind a residential district, not on a major thoroughfare, making it somewhat hard to find. Traveling to the facility, I put my trust in my car's GPS, and fortunately, it got me to the facility, but not precisely to the right door.

With my GPS indicating I should make a left turn at a paved driveway, I followed the instructions, but instead of reaching the visitor's entrance, it led me to a row of dumpsters. This was apparently the route taken by the trash collectors and not the one designated for visitors.

A guard soon appeared, instructing me how to reach the main gate of the facility, but as I was turning around, I could not help but notice the large trash receptacles. As is so often the case, whether it is a restaurant, an office building, a mall, or any other commercial facility, the dumpsters all looked like they could use a good cleaning.

Although dumpsters do not need to be cleaned frequently—daily, for instance—they should be cleaned on some scheduled basis, such as every two weeks or once per month. There are many reasons for this.

Dumpsters at a correctional facility are likely to have a lot of "dry" and "wet" trash. Dry trash includes boxes, paper items, packaging materials, and so on. These typically do not cause much of a problem when it comes to the soiling of garbage containers.

However, wet trash can pose a problem. In most cases in a correctional facility, wet trash is food-related. It will include all types of food waste, from food cuttings to entire meals tossed out because they have spoiled.

Although wet trash is typically placed into liners, very often the liner is not sealed correctly before being tossed into the dumpster, or the juices and acids in the food items eat away at the liners. This causes juices and bits of food to be released inside the dumpster, soiling the interior, and when this happens, cleaning and health-related problems can become a big concern.

At most facilities, as was the case at this correctional facility, dumpsters are stored right beside the building, often next to a cooking or food service area. As the wet trash soiling begins, it breeds bacteria that can negatively impact outdoor air quality. This means that not only can odors develop around the dumpsters, but every time a nearby facility door is opened to the trash collection area, those odors can be swept into the correctional facility.

The bacteria and odors then attract rodents and insects of all kinds. Once again, we must remember these dumpsters are right next to the facility, often near a kitchen area. Because of this, rats, mice, and insects often find their way into the correctional facility, and all too often, establish a home base in the food preparation areas.

This is when serious health problems can develop, and this is also why dumpsters need to be regularly cleaned. According to Mike Watt, director of training and new product development at Avmor, a leading North American manufacturer of professional cleaning solutions, most often dumpsters are cleaned using hoses or pressure-washing equipment and powerful degreasers. "A deck brush is then used to brush down heavily soiled areas. Sometimes there is no choice but to climb in the dumpster [and] brush-clean these soiled areas by hand."

This cleaning approach raises some health concerns for the cleaning worker. First, degreasers are potent cleaning agents, some of the most powerful in the professional cleaning industry. During the cleaning process, the chemicals can become airborne and then inhaled by the worker. Plus, it is very hard to avoid chemical splattering, which can burn the skin. Furthermore, even if the worker is wearing nonvented goggles, which should be worn, there is always a chance the force of the water will cause some moisture and chemical to find their way into the eyes. This can be very serious.

An alternative cleaning method is similar to what some of us use to wash clothes or remove stains. Bioenzymatic cleaning solutions, also known as microbial cleaning solutions, are designed to convert the soils and bacteria on the interiors of the dumpsters into carbon dioxide and water. The cleaning solution is sprayed inside the dumpster, and after a certain amount of dwell time, allowing the ingredients to work, the area can then be hosed down, with soils and contaminants going down a drain.

This process is undoubtedly safer for the worker, and it can turn what we must all admit is a very nasty cleaning task into one that's not quite so bad. Further, the process helps alleviate the odors, and with odors gone, rodents and insects have less interest in the dumpster.

Now let's go back to the question of cleaning frequency. Earlier, I suggested a set schedule of about twice per month. That will not necessarily work in all cases. It may be that more frequent cleaning is required. And there is something else we need to know: Waiting until the dumpster is thoroughly soiled is too late. By then, all the cleaning and health-related problems we mentioned have likely materialized.

Observation is key. Once the dumpsters have been cleaned thoroughly, watch how quickly they become soiled. The goal is to catch the soiling before it grows too extensively.

Robert Kravitz is a frequent writer for the professional cleaning and correctional industries.
---