Treating Heroin Withdrawal: Methadone, Suboxone and . . . Tramadol?
By Jeffrey E. Keller MD
Published: 05/27/2019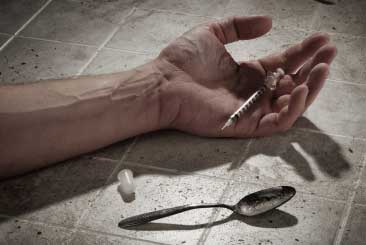 In my last JailMedicine post, I wrote that clonidine is an excellent drug for the treatment of opioid withdrawal. In response, several people have asked about methadone and Suboxone. Why not use one of those drugs instead of clonidine?

The short answer is that both methadone and Suboxone are excellent drugs for the treatment of withdrawal. However, both are much more complicated to use in jails due to DEA legal requirements and a much larger potential for diversion and abuse. If you are using Suboxone or methadone, great! I believe that clonidine is a better choice for most jails. Those interested in using methadone or Suboxone need to be fully aware of the DEA laws surrounding their use. Before you use one of these drugs, you must make sure that you are following the law. I know of two physicians in my hometown who were disciplined by the DEA for prescribing narcotics to treat addiction without registering. The DEA are not kidders!

By the way, Jail practitioners should also be aware that Tramadol has been used successfully to treat withdrawal, as well.

DEA laws governing methadone

The DEA laws governing methadone administration are complicated. In order to give methadone or any other schedule II narcotic to a patient for treatment of opioid addiction, you must register with the DEA as a narcotic treatment program. In general, if you are not formally registered as a narcotic treatment program and you give methadone (or any other schedule II narcotic) to treat addiction, you have broken the law.

However, there is one exception to this law, known as the "Three Day Rule:" The Three Day Rule says that a practitioner may give methadone for the treatment of acute opioid withdrawal without being registered as a narcotic treatment program as long as the practitioner follows these rules:
You may give the methadone for up to 72 hours
The 72 hour deadline may NOT be renewed or extended
You may prescribe no more than one days' worth of methadone at a time
Alternatively, you can administer the methadone from stock
You must arrange for the patient to enter a registered narcotic treatment program.
Logistically, it would be very hard—bordering on impossible—to strictly adhere to these rules in most jails. Remember that big jails (more than 1,000 inmates) are uncommon. Most jails are in small communities, and most of those communities do not even have any registered narcotic treatment program in town at all.

The other problem with using methadone to treat heroin withdrawal preparatory to the patient joining a methadone treatment program is that many addicts cannot afford to pay for an outpatient methadone program once they get out of jail. Many would not be interested in such a program even if they could afford it.

Add to this the time and trouble it takes to properly stock a schedule II narcotic like methadone in a jail, and in my mind, the liabilities outweigh the benefits–especially when there are other good options for treating heroin withdrawal available without these drawbacks.

And remember that these rules apply not just to methadone, but to all DEA schedule II narcotics, including hydrocodone and oxycodone.

DEA laws governing Suboxone

Suboxone is definitely easier to use to treat withdrawal than is methadone. Suboxone is a DEA schedule III drug and one that the DEA has specifically authorized for the treatment of withdrawal and addiction. The DEA rules regarding its use are not as strict.

In order to use Suboxone to treat withdrawal, a prescriber needs to register with the DEA, take mandatory training (8-24 hours, depending on the certification) and then obtain what is called an "DEA-X" number, which must be used for each prescription. Prior to July of 2016, only physicians were allowed to write these prescriptions, but thanks to the Comprehensive Addiction and Recovery Act, now Nurse Practitioners and Physician Assistants may also qualify to write Suboxone prescriptions. NPs and PAs must complete 24 hours of training and, in most states, be supervised by a physician who also has a buprenorphine waiver. PAs and NPs may only treat 30 patients a year, however. The American Society of Addiction Medicine has summarized this law pertaining to midlevels.

If you decide to get your DEA-X license to use Suboxone in your jail, you need to also be aware of some other potential drawbacks to the use of Suboxone in a correctional institution.

First, Suboxone is has huge desirability as a drug of abuse. If you prescribe Suboxone, you will inevitably have to deal with drug seeking, diversion and all of the hassles that this entails. This is not a small problem for many prisons and jails that use Suboxone.

Second is the "overlap" factor. Who treats patients in withdrawal when the person with the DEA-X number is on vacation or sick? Via the Principle of Fairness, it is not appropriate to treat patients on some days but not on others. This limits the utility of Suboxone to jails big enough to have multiple prescribers, who all have DEA waivers and who cover for each other. It is not going to work in a smaller jail where a practitioner is only scheduled once a week or an even smaller jail where the deputies pass meds!

Finally, there is the "are you sick enough?" factor. Since Suboxone is a precious commodity that causes high levels of drug seeking, most practitioners don't prescribe it to everyone who says "I am withdrawing from heroin" while looking at them expectantly. Most require some minimum score on a suitable withdrawal scoring system like COWS.

What this means, however, is that some patients who are legitimately withdrawing from heroin are not going to get treated initially until they get sick enough.

Tramadol for Opioid withdrawal?

One of my favorite CME programs is Primary Care Rap (I should say here that I am not affiliated with this program–I just like it). The September, 2016 edition contained a segment on opioid detox strategies. The addiction specialist being interviewed, Ken Starr, M.D., described using Tramadol to treat acute opioid withdrawal with a five day taper as follows:

Day one: 100mg po QID
Day two: 100mg po TID
Day three: 50mg po TID
Day four: 50mg po BID
Day five: 50mg po once

Tramadol is not a pure opioid but one of its metabolites binds to the opioid receptor, and so can alleviate withdrawal symptoms. It has the advantage of being DEA schedule IV and so does not have the same restrictions and requirements as does methadone and Suboxone.

Back to Clonidine
I discussed my preference for clonidine in my last post. Let me again briefly summarize the advantages of clonidine:
Clonidine has the advantage of not being a controlled substance and so has no DEA legal restrictions.
It can be stocked and stored with other uncontrolled drug stock.
It has mild abuse potential (especially compared with any of the above competitors). Heroin addicts who have been to the jail before will ask for it when they come in again (because it works) but it does not nearly cause the security problems of the controlled substances.
Because of this, I have no problem giving the first dose of clonidine to heroin users who do not yet score highly on a withdrawal scale. In fact, I'll sometimes give the first dose simply based on a reported history of heroin use, without any symptomatology yet.
Because of these points, clonidine can be used at about any sized jail, from the jumbo jails all the way down to little ten-bed jails.
Clonidine is effective. Patients may prefer narcotics but if the goal is to get a patient through withdrawal safely, clonidine works just fine.
If you are a Suboxone jail, you can use clonidine in addition to Suboxone. There is no law that says you have to use one or the other. Ken Starr in his Primary Care Rap presentation recommends doing this.
The final point that I want to make before leaving this topic is this: All of these treatments are better than no treatment. Cold Turkey withdrawal from heroin is dangerous and cruel. These patients are sick. You have multiple therapeutic options available. Pick one and treat them!

Once again, what I have written here is my own opinion, based on my experience and research. Feel free to disagree. I could be wrong!

What do you use in your jail to treat heroin withdrawal? I am especially interested in what is done in smaller jails, less than 200 inmates. Please comment!

Corrections.com author, Jeffrey E. Keller is a Board Certified Emergency Physician with 25 years of practice experience before moving full time into the practice of Correctional Medicine. He is the Medical Director of Badger Medical, which provides medical care to inmates in several jails throughout Idaho. He is also the author of the "Jail Medicine" blog

Other articles by Keller
---