Top Three Trends in Correctional Healthcare
By James Capozzi
Published: 08/05/2019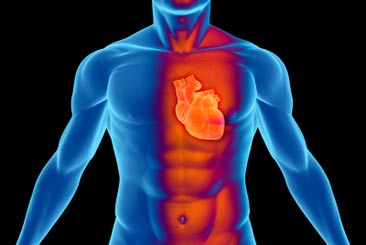 In 2016 the Bureau of Justice Statistics (BJS) reported approximately one in 38 adults in the U.S. were under some form of correctional supervision. By law, when inmates become incarcerated, they not only forfeit access to their jobs and private health insurance, they also lose their right to federal insurance plans like Medicare and Medicaid. With a total of 2.1 million inmates incarcerated across the nation, providing adequate health care — especially on a budget — can prove to be difficult to say the least.

In the 1976 case of Estelle v. Gamble1, the U.S. Supreme Court affirmed that failure to provide basic medical care to a prisoner violates the Eighth Amendment to the Constitution banning cruel and unusual punishment. In the decades since the ruling, the state of correctional health care has vastly improved However, the National Center for Health Statistics (NCHS) and the BJS released the National Survey of Prison Health Care2 (NSPHC) in 2016 and reported that prison inmates in the U.S. still have higher rates of chronic medical conditions, mental illness, and infectious diseases when compared with the general population.

In a period where health care is a hot topic of conversation, prison health care reform is taking a backseat on the national stage. But that's not stopping facilities like the Maryland Correctional Institution3 from taking a closer look at ways to better care for the health of inmates. Below are the top three budget-conscious trends helping to improve the status of health care in the correctional industry.


Better mental health awareness
According to the U.S. National Library of Medicine4, the "dual diagnosis of addiction and mental illness is common in prisoners. Over 70% of prisoners with mental illness report regular drug or alcohol use in the month prior to incarceration." By better understanding mental health triggers and addiction, prisons nationwide have begun to make a concentrated effort to provide better access to mental health professionals.

The ability to address substance abuse and mental health issues in tandem helps to prevent relapse and reduce the chance of future incarceration. Correctional facilities have increasingly begun to screen inmates during the admission process and provide better training to all prison employees on ways to properly engage with inmates suffering from various mental illnesses. The emergence of onsite treatment centers, like the Joliet Treatment Center in Illinois5 where hundreds of health care professionals are employed, have helped to provide a new and improved process of treating incarcerated citizens with mental health disorders.


Bringing services into the facility
To keep transportation costs at a minimum, many correctional facilities have begun offering additional services onsite. A new technology, known as telehealth or telemedicine, provides inmates remote access to physicians without leaving the prison, which is helpful especially for facilities located in rural areas that require long trips to access adequate health care services.

A survey6 from the Federal Centers for Disease Control and Prevention (CDC) found that of the 45 states that responded, 30 used telemedicine for at least one type of specialty or diagnostic service. Additionally, correctional facilities employ mobile units for MRI and CT scans, ultrasounds, X-rays and ophthalmology to help keep inmates secured within the facility while still providing access to the best care possible.


Partnering with TPAs
Partnering with third-party administrators, or TPAs, offers prisons a more cost-effective way to provide a wide range of health care services. Through TPAs, institutions can utilize existing comprehensive provider networks with better access to quality care at a lower cost.

By outsourcing the management aspect of health care services, providers are better able to practice medicine while the TPA oversees transportation, payment and more. TPAs manage the relationships and the guarantees of payment with medical providers and provide additional services when requested, including telehealth, mobile units, on-site health care professionals and more. Many institutions don't have the time, budget or expertise to build a provider network, so they benefit from the relationships and pricing TPA partners can offer.


All of these trends in correctional health care are helping to not only provide a better quality of life for inmates across the country but also assist in preparing them for a healthier future when re-entering society.

References:

https://www.oyez.org/cases/1976/75-929
https://www.bjs.gov/index.cfm?ty=pbdetail&iid=5705
https://www.washingtonpost.com/local/to-lower-prison-health-care-costs-maryland-is-trying-something-new-serving-healthier-food/2018/12/05/1f42eaac-ef46-11e8-baac-2a674e91502b_story.html
https://www.ncbi.nlm.nih.gov/pmc/articles/PMC4371015/#CR3
https://www.chicagotribune.com/suburbs/daily-southtown/ct-sta-new-joliet-health-facility-st-0319-story.html
https://www.cdc.gov/nchs/data/nhsr/nhsr096.pdf


About the author
James Capozzi is the business development director for the Seven Corners Bureau of Prisons division. He focuses on negotiating financially beneficial reimbursement arrangements with local hospitals, surgery centers and ancillary facilities to provide a robust provider network for the Federal Bureau of Prisons. James brings more than a decade of contract development and management experience to this position, along with an expansive knowledge of the insurance industry. Seven Corners currently services 18 federal correctional facilities, managing health care services for more than 25,000 inmates nationwide.
---