Selecting the Right Supplier for Your Correctional Facility
By Robert Kravitz, President AlturaSolutions
Published: 08/19/2019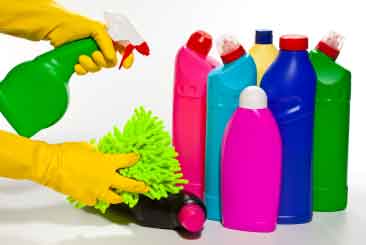 Today, the correctional industry relies on all kinds of businesses and all types of vendors to help them with supplies. This includes an entire spectrum of items, everything from safety and protection equipment for guards, to bedding, toiletry, and paper products to food supplies. Facilities need healthcare products, cleaning supplies and equipment, uniforms, lighting, and electrical products, and what is evolving rather quickly, products that help correctional facilities operate more sustainably.

The focus on sustainability is mostly the result of Executive Order 13513, issued by then-President Barack Obama. This order, which as of this writing has not been rescinded, requires all federal agencies, including those that operate federal prisons and correctional locations, to find ways to reduce energy, water, and fuel consumption, as well as minimize pollution and waste.

Of course, most all distributors are more than happy to work with correctional facilities. American state and federal correctional facilities spend an estimated $75 billion annually to keep their facilities up and running, and this amount does not include the amounts paid by private correctional facilities. In other words, it's a vast market and, we should add, a growing market.

In fact, many vendors compare working with correctional facilities to working with the military… except correctional facilities are better. Why?

While the military often has strict guidelines when it comes to procurement and facilities typically can only work with central purchasing centers, with correctional facilities, there tends to be a bit more latitude. Federal correctional administrators often can work with different, frequently local, suppliers to meet their facility's needs. A similar situation exists for state and private correctional facilities.

So, this means correctional administrators need to do some due diligence when selecting distributors, the people they will be working with frequently when making supply purchases. Michael Wilson, Vice President of AFFLINK, a national supply and distribution organization with distributor-members throughout the U.S., advises administrators to evaluate these attributes of potential distributor partners:

Industry knowledge. Distributors work with many different industries. However, some have particular niche markets like healthcare, education, hospitality, etc. "Look for a distributor that is familiar with the correctional industry," says Wilson. "These distributors know the needs of the [correctional] industry and are aware of new products being introduced that might prove beneficial."

Product mix. Select a distributor that markets a variety of products, including products from competing manufacturers. The distributor will likely know the pros and cons of these products, with little or no bias for one or the other.

Technology capabilities. Related to product mix, work with a distributor that has access to online "dashboard" technologies. These technologies essentially elevate the entire procurement process. This is because they allow the distributor to address the specific product needs of your facility, such as finding products that are "greener," promote sustainability, or meet specific safety requirements.

Quick reactions. Supply needs can change very quickly. Some correctional locations have spikes, for instance, when a new facility opens, or when several inmates are moved from one location to another. "It is best in such situations to work with a national group of distributors. That way, if the local distributor does not have a product, they can turn to others in the group. Together, they can react quickly, deliver products as soon as they are needed, and address these spikes," adds Wilson.

Overall fit. Administrators are all different. They may have different goals for their facility, operating philosophies, and business practices. Make sure your practices "mesh" with those of the distributor.

This last point is crucial but may leave many administrators wondering how this can be accomplished. The best way to decide if there is a good fit is to ask the different distributors under consideration to give a brief presentation. Let them talk about themselves and the company they represent. Ask other administrators to join you and attend these presentations if possible.

Make sure the distributor discusses your specific supply needs and how they will provide value to your facility. If it is not brought up in the presentation, ask if they are working with other correctional facilities and evaluate how clearly they understand the needs of these facilities. How prompt are they with communications? After three or four presentations from different suppliers, the person that "fits" best will likely rise to the top.

"The bottom line is you want to find a partner," adds Wilson. "All administrators, no matter what the industry, have a lot going on and are under a lot of pressure. However, those in the corrections industry are often under even more pressure. A distributor partner can help make their business lives a lot easier."

Robert Kravitz is a frequent writer for the correctional industry.
---