Standing Proud Son of 9/11 First Responder upholds family tradition
By Shaheed Morris
Published: 09/30/2019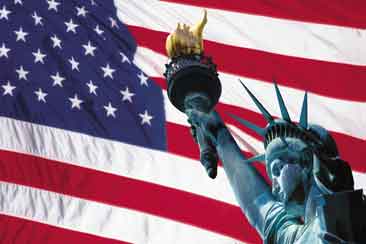 When learning to scuba dive as a youngster, Thomas Fatigante Jr., one of New Jersey Department of Corrections' (NJDOC) newest officers, was afraid to dive into deep water.

To help his son overcome his fear, Thomas Fatigante Sr., took him to a beach in Belmar and gave him advice that he will remember for the rest of his life.

"You can't let your fears control you," he said. "If you let your fears control your life, then you can't fully live your life."

The son then took his first scuba dive into the deep water.

"I was afraid I was going to drown," he said. "I overcame my fear, and I didn't freak out." Bravery in the face of fear has become a Fatigante family tradition.

Thomas Fatigante's grandfather served in the Korean War. His father, a retired captain from the Monmouth County Sheriff's Office, volunteered in the recovery efforts after the 9/11 World Trade Center terrorist attack in 2001, and was later diagnosed with cancer, becoming one of the hundreds of first responders who subsequently have encountered serious medical issues.

Knowing the potential danger and long-term health implications, Fatigante Sr., age 62, does not regret digging through the hazardous rubble on the site of the World Trade Center 18 years ago.

"I helped recover six victims," Fatigante Sr. recalled, "I will never regret it. It simply had to be done to help bring completion to the families. If I had to do it all over again, I would do it again."

In an effort to aid 9/11 recovery workers, Congress recently passed a 9/11 Victims Compensation Fund legislation to compensate individuals who were injured rescuing people during the 2001 terrorist attack and its aftermath.

The younger Fatigante recalled his father leaving the house in the early hours of the morning and returning home dust-covered from his 9/11 recovery work.

"For my father, it was more important to save people than to protect his own health. That's just who my father is," he said.

And now, Fatigante Jr., age 24, is following in his father's footsteps by choosing a career in law enforcement. In fact, he served as President of the State Basic Course for Correctional Officers, Class 246. When the Class 246 commencement ceremony was held June 27 at the War Memorial in Trenton, Fatigante Sr., pinned the new badge on his son's uniform.

"That was one of the proudest moments of my life," Fatigante Jr. said, "My father was an amazing offucer. It was a very proud moment for my father and my godfather (Eli Moore) to see me graduate from the academy."

Fatigante Jr. graduated from Brookdale Community College in 2015 with an associate degree in criminal justice. He is enrolled in New Jersey City University, where he's working toward an undergraduate degree in national security studies.

"Officer Fatigante is an excellent example of the type of officer the academy is producing," said Training Lieutenant Christopher Richards of New Jersey State Prison, where Fatigante has been assigned. "Officer Fatigante didn't get here by wishing for it or hoping for it, but by working for it."

Fatigante Jr., whose mother is a nurse, seemed destined for a service-oriented career.

"My role models were my father, my mother and grandfather," Fatigante Jr. said. "Nobody told my grandfather to sign up for the Korean War, but he did it. Nobody told my mother to become a nurse, but she did it. Nobody told my father to become a captain, but he did it. My whole life was surrounded by people who spent their lives giving and helping others."

After only a few weeks working at New Jersey State Prison, he had experiences similar to his father's that they can share.

"I saw how a facility was run when I was younger, based on my father," Fatigante Jr., said. "Everything is run like clockwork. Everything is done on time. I have learned a lot from these officers." His father's influence was evident at an early age. For example, at age 17, the younger Fatigante assisted his father with the Hurricane Sandy food drives in 2012.

"Many people lost everything during Hurricane Sandy," Fatigante Jr., said. "It's in our blood to help people when there is a need. You go into law enforcement to help people."

As for the son's place in the Fatigante legacy, there's a father-son debate over it.

"I never thought I could approach my father's legacy," Fatigante Jr., said. "It's hard to say if I could ever match up to him."

His father answered, "My son is my legacy. Always look out for people and give a helping hand when possible. That's a legacy of service."

Shaheed M. Morris is a former television and newspaper journalist. He currently works in the public information office for the New Jersey Department of Corrections.
---