Down Time: What We Do When We Are Not Doing Corrections
By Dr. Susan Jones
Published: 12/09/2019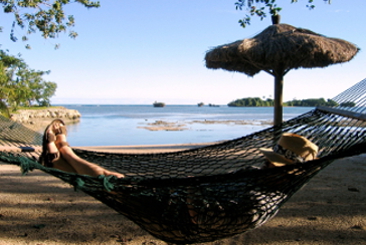 Every corrections professional knows that if they are going to protect themselves from falling victim to issues of corrections fatigue, they must have outside interests. This means that there must be something in our lives that has nothing to do with corrections, including having friends in our lives who are not part of the corrections world. When asked, most corrections professionals can list the things they do to relax or enjoy life.

However, these same corrections professionals are then very hesitant to admit that they haven't actually done many of these activities in a long time.

Given the workload pressures that almost all corrections employees labor under these days, this is not surprising. Excessive workload is an issue for almost all corrections professionals, but it may look different for certain groups of employees.

When excessive workload is discussed, it is usually confined to issues relative to the people assigned to posts that must be covered 24 hours a day. When you examine the lifestyle of corrections officers in this country, you will find that many of them are at work the majority of their week. Officers are working 3-5 double shifts a week and then some are working at least one day off. This type of work schedule doesn't leave time for any recreational hobbies, in fact, it barely leaves time for sleeping and doing laundry.

Then you have the second category of corrections professionals who work in posts that don't need to be relieved. These types of posts include case management, administrative positions, specialty custody positions, etc. For these individuals, they can go home at the end of their day, but often they don't because the work is not finished. These individuals often find it very difficult to leave the pile on their desks until it is low enough to seem at least manageable for the next day. These are often the types of positions who are doing more then their own job, usually because of vacancies that can't be filled or are positions that left open to save money.

Then, the third category of overloaded corrections professionals are the managers/supervisors. These people often leave at the end of the day, but they are tied to an electronic device that expects them to answer even the most mundane inquiries at all hours of the day and night. In the "old" days, the shift supervisor didn't bother managers or supervisors unless it was really important. Now, with new technology, the most minor issue can be addressed in the middle of the night with very little thought given to the person who is "off." These electronic devices also allow immediate and simultaneous notification of the serious and emergency events. Even if you don't have to report to work, being awaken to a serious injury or issue can make it very difficult to go back to sleep or resume your "off" time activities.

While the workload looks different for these three categories of employees, the results are often the same. These employees are in survival mode most of the time. The idea of doing something, non-corrections related, is often limited to survival functions like sleeping, laundry, or grocery shopping. The idea that each day should have something in it that brings some level of freedom or joy is often scoffed at by these corrections professionals.

Then, that one week a year that an employee actually escapes work, is used to make up for the other 51 weeks of being in overdrive. The precious few days of a vacation usually go by way too quickly. For the managers/supervisors, even the vacation days are interrupted by the electronic intrusions. For the casemanagers/administrative positions, the vacation is often overshadowed by the fact that when they return to work the pile on their desk will require many long days just to catch up. Often these employees are the ones who believe that it isn't worth taking time off because they are punished when they return.

Perhaps the officers who have been working 60 plus hours a week all year can actually take a few days of vacation without the idea that their work is piling up, but even for these officers, the vacation can be a stressor. One officer told me that when his one week of vacation was approaching, he was asked DAILY by a shift supervisor to shave a few days off of it to cover the shift. This officer felt guilty about not giving up a day from his vacation, even though he earned three weeks of vacation a year and had forfeited the other two weeks for the past five years.

So, what do corrections employees do in their down time? They are not having deep philosophical conversations about which community group to get involved with or which activities can strengthen their resiliency and ability to continue to be the best corrections professional. Instead, they are working hard to repair strained relationships that are on the verge of collapse. They are looking in the mirror and having tough conversations with themselves about their ability to continue in this fashion. They are looking for another way to make a living, but mostly, they are working hard to survive.

Dr. Susan Jones retired from a warden's position within the Colorado Department of Corrections. She worked in a variety of corrections positions in Colorado for 31 years, including: community corrections, correctional officer, sergeant, lieutenant, manager, associate warden and warden. Dr. Jones research interests have focused on the issues that correctional employees face on a daily basis. Visit Dr. Jones's Facebook page "A Glimpse Behind the Fence".
---