Corrections leaders: It is on with the impossible - treating mentally ill in a correctional setting - Part 1
By Dr. Susan Jones
Published: 06/15/2020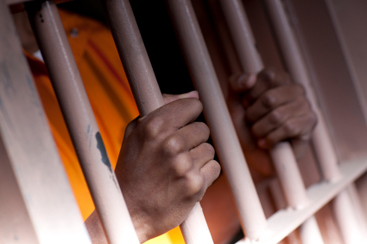 Everyone now knows, or should know, that the effect of the decriminalization of the mental health hospitals in the United States has resulted in large numbers of mentally ill individuals being sentenced to correctional institutions (Stelovich, 1979). This movement from hospitals to prisons is often referred to as a trans-institutionalization (Slate, 2013). As corrections professionals, we are past the point in time where we can continue to complain about the influx of the mentally ill in hopes that someone else will take them to a place where they can get care in an environment that is designed to help these individuals. As corrections professionals, we are past the point in time where we can pretend that this is not really our problem (after all, if we ignore it long enough, surely someone will see the unsuitability of prisons for this type of treatment and do something differently). As corrections professionals, it is time to own the issue and tackle the problem. It is time to embrace the mission of treating mentally ill individuals in a corrections environment and try to accomplish some good for the people in our custody and for the public (Canales, 2012). The reality is that no one is stepping in to say that the mentally ill need to be in hospitals, at least no one with the money and power to make a change.

Corrections professionals from all different agencies have often done the impossible with little support, guidance or resources. It is time to once again time to do the impossible. After all, establishing a treatment environment where individuals can work to overcome mental illness while being incarcerated should be on the list of the impossible. If you don't believe this statement, then ask a mental health provider who works in the community. Ask that provider about what is needed to make change and provide lasting benefits to mentally ill individuals. None of them will state that what is needed is a locked environment that is chronically understaffed, and houses criminals who can prey up on the weaker inmates. None of them will state that the use of concrete, razor wire, and metal restraints are preferred for such a setting. Additionally, none of these providers will say that the prison environment is their preferred setting for providing treatment.

So, it is on with the impossible for corrections professionals at all levels of the system, to include maximum security, minimum centers, community corrections facilities and probation and parole offices. The first, necessary step is accepting ownership of the problem(Fraser, Gatherer, & Hayton, 2009). The next step is to define what should be done (not what we think we can do). Figuring out what should be done requires corrections professionals to venture out of their world and to spend some time with mental health treatment providers in a variety of locations, including institutional settings and community outreach offices. This requires more than a few hours touring a place and looking at a few policies. This investigation must include spending time observing treatment and talking to many different people who are a part of the treatment process, including therapists, clients, family members of clients, and community members. This investigation must aim to find out what is working and what is not working. By looking at the successes of the process, a corrections professional can begin to see what the end product should look like. When we interact with mentally ill individuals who are benefiting from treatment and who are living independent and law-abiding lives, we can begin to see that what we need to do matters.

Then, by looking at what is not working, we may begin to see the impact of the failures of treatment or of the system. These failures may include interfacing with law enforcement officers, employment counselors, housing placement employees, and family members of mentally ill individuals. Each of these contacts have important information to share about what happens when treatment is not available, isn't affordable, or isn't effective.

A very serious and deep look at the failure of mental health treatment systems must include a critical look at the law enforcement system. Questions that must be asked revolve around how these individuals become part of the criminal justice system and what keeps them embroiled in the system. There are many stories about the individual who was picked up by the police and taken to jail, if for no other reason than to appease the property owners where the individual was "hanging out" or acting strangely. Once these mentally ill individuals are in custody for minor, and sometimes seemingly made up offenses, they seem to be caught in a web that keeps them from getting out of the system. I have heard many descriptions of individuals who enter the jail for a loitering or vandalism charge and within a few weeks they are facing assault charges (usually due to an assault upon a law enforcement officer). These individuals are now on their way to incarceration, not on their way to treatment.

This investigation is necessary to lay an appropriate foundation for next steps. So often, corrections systems are given a task to fix a part of a problem without a full understanding of how the issue evolved. Some corrections professionals believe that what happens before prison isn't their concern, there are even some who believe that what happens after the prison term is finished in not their concern. Both of these statements are short sighted and cannot be a part of a plan to help mentally ill individuals both within prison and after their release.

Solutions to this issue do not lie solely within the prison systems. Programs that have included establishing mental health courts, community mental health support services and networks, family support and education, and the education of many members of the public are all key ingredients toward making progress. However, the corrections agencies are in a unique position of access and responsibility. The totality of a 24 hour a day confinement provides for access to patient care that is not afforded to outpatient community services. In fact, this particular feature, 24-hour confinement, was the basis for so much of the hospitalization that lead to over 500,000 thousand people being confined to mental health hospitals in the 60s (Jones, Slate, & Johnson, 2018).

So, corrections agencies have the access to patients and many court rulings have dictated that these agencies must provide a defined standard of care to all inmates for their medical and mental health needs. In order to accomplish this feat, the corrections systems must recruit and retain highly qualified mental health treatment staff who are prepared to provide a wide range of therapeutic services. These services must be dictated based up on mental health needs of inmates, but they also must be flexible enough to be used in a wide variety of corrections environments and within many different types of settings. Corrections professionals must begin to look past the way things have always been done to look at the need for real change in a rigid system that doesn't like to bend. The barriers erected by corrections professionals throughout history often revolve around the need for safety and security. I am not about to try to defend any type of mental health treatment that puts the safety of anyone in jeopardy, but I implore all correction leaders to take a hard look at what has been defined as absolute non-negotiable barriers. Some of our "never going to happen" stances have prevented treatment to occur during count times, allowing inmates access to electronic devices (such as tablets), or allowing inmate's family members to be a part of the treatment decisions or placements. These barriers may be needed in some situations, but they must be closely evaluated to determine if we won't allow it based upon a legitimate security need or if the refusal is based upon the fact that it may create more work for corrections officers. Then, there is the risk of the changing the stance for mental health treatment only to have other entities (such as the prison education or industry work supervisors) want to take advantage of the same types of approaches or amenities for their students or workers.

Mental health providers must also be prepared to look at treatment options differently (Stringer, 2019). This type of openness to working within corrections systems must begin when providers are being trained in their formal education programs. Clinician training programs of all types need to begin to include corrections related issues (Fagan & Ax, 2003). Many programs still have no specific training on working in a corrections or detention environment, even though it is common knowledge that an extremely high number of the most seriously mentally ill individuals are in prison. A new program has recently been added to the psychology post-doctoral residency program which is accredited by the American Psychological Association. This program has been placed within the Florida Department of Corrections (a first in the United States and as of 2019 one of only three programs) (Aufderheide & Culbreath, November/December 2019). While this is a new program, corrections leaders are already noting the benefits of having mental health providers who are motivated to work in this environment and who are specifically trained in the prison setting.

A good educational foundation that includes a corrections component for mental health providers will provide a much smoother transition from training to work. I have talked to so many mental health providers who came to work in a prison and leave in a matter of a few months. Many of these providers have told me "this isn't the job I went to school to do."

Check back next week for the conclusion of this article!

Dr. Susan Jones retired from a warden's position within the Colorado Department of Corrections. She worked in a variety of corrections positions in Colorado for 31 years, including: community corrections, correctional officer, sergeant, lieutenant, manager, associate warden and warden. Dr. Jones research interests have focused on the issues that correctional employees face on a daily basis. Visit Dr. Jones's Facebook page "A Glimpse Behind the Fence".
---